Match Preview Tottenham vs Wolverhampton
Tottenham vs Wolverhampton Wanderers in the Premier League on Sunday, with Spurs looking to stay ahead of Everton in the table in the quest for a European qualification spot.
Tottenham
The stupidity with the dismissal of Jose Mourinho did not give any result for Tottenham, after the team lost the final of the Carabao Cup and continued to perform poorly in the league. The Londoners are 7th, as the 10th is only 3 points behind the "spurs".
Wolverhampton
Now the good news for Ryan Mason is that his squad is hosting the Wolves, which is performing below its level from last season and is 12th. However, the boys of Nuno Espirito Santo have only 1 loss in their last 5 games and in a series of 2 consecutive victories.
---
Tottenham vs Wolverhampton – Premier League Match Prediction | Tips & Odds
We think that if Tottenham does not win, it will be a nightmare for the Spurs, so we do not expect anything other than a mandatory home victory for Harry Kane and company – the odd is 1.58 in the 20bet.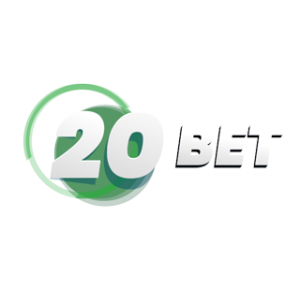 Welcome Offer in 20Bet:
Casino Bonus: Get 100% for your first deposit
Sport Bonus: Get 100% + 120 Free Spins
---
Premier League Standings
| Rank | Teams | Played | Won | Lost | Drawn | Goal difference | Points |
| --- | --- | --- | --- | --- | --- | --- | --- |
| 1 | Manchester City | 38 | 27 | 6 | 5 | 51 | 86 |
| 2 | Manchester United | 38 | 21 | 6 | 11 | 29 | 74 |
| 3 | Liverpool FC | 38 | 20 | 9 | 9 | 26 | 69 |
| 4 | Chelsea FC | 38 | 19 | 9 | 10 | 22 | 67 |
| 5 | Leicester City | 38 | 20 | 12 | 6 | 18 | 66 |
| 6 | West Ham United | 38 | 19 | 11 | 8 | 15 | 65 |
| 7 | Tottenham Hotspur FC | 38 | 18 | 12 | 8 | 23 | 62 |
| 8 | Arsenal FC | 38 | 18 | 13 | 7 | 16 | 61 |
| 9 | Leeds United FC | 38 | 18 | 15 | 5 | 8 | 59 |
| 10 | Everton FC | 38 | 17 | 13 | 8 | -1 | 59 |
| 11 | Aston Villa | 38 | 16 | 15 | 7 | 9 | 55 |
| 12 | Newcastle United FC | 38 | 12 | 17 | 9 | -16 | 45 |
| 13 | Wolverhampton Wanderers | 38 | 12 | 17 | 9 | -16 | 45 |
| 14 | Crystal Palace | 38 | 12 | 18 | 8 | -25 | 44 |
| 15 | Southampton FC | 38 | 12 | 19 | 7 | -21 | 43 |
| 16 | Brighton & Hove Albion | 38 | 9 | 15 | 14 | -6 | 41 |
| 17 | Burnley FC | 38 | 10 | 19 | 9 | -22 | 39 |
| 18 | Fulham FC | 38 | 5 | 20 | 13 | -26 | 28 |
| 19 | West Bromwich Albion FC | 38 | 5 | 22 | 11 | -41 | 26 |
| 20 | Sheffield United | 38 | 7 | 29 | 2 | -43 | 23 |
Champions League group stage
Europa League group stage